About Awesome Asian Mobile Massage Las Vegas
We are committed to providing the best spa massage services for your ultimate relaxation. Our experienced massage therapists have the knowledge and ability to tailor treatments to suit your individual needs. We strive to create a peaceful and relaxing atmosphere where you can escape the everyday stress of life and enjoy the feeling of a well-deserved spa treatment.
We offer a wide range of massage types, including Korean massage, Chinese massage, Thai massage, and Japanese massage. We also offer special packages that include multiple massage sessions as well as add-on treatments such as hot stones, essential oils, and body wraps.
We are friendly and honest, more than that, we provide professional Thai-style massage services at your convenience. All you need to do is pick up your phone to call us or text us, and let us know when and what types of massage services you look for.


Expert Massage Therapists
Our professional massage therapists are trained in the traditional Chinese and Thai massage techniques, ensuring you will receive the highest quality care.
In-Home Service
Our mobile service is available for your convenience, so you can enjoy our services in the comfort of your own home
Relaxing Environment
Enhance your experience by choosing the setting with proper lighting, aromatherapy, soothing music, and peaceful vibes.
Individual Care
We understand that every individual deserves their own attention and care, thus we provide the highest quality services
Customized Massage Treatments
We are dedicated to customizing each massage to meet our clients' specific needs. Our massage therapists take time to understand your unique requirements and provide personalized attention and care.
Customers reviews
Don't just take our word for it, read our customer reviews and see for yourself why Awesome Asian Massage is the best in Vegas.
I am so glad I chose them while I was here in Las Vegas for a meeting. It was definitely worth it getting a Korean massage from Awesome Asian
My bachelorette can't be more fun than this!  They provided us the perfect spa treatment at our hotel and we all loved it. Thankyou for such a memorable and relaxing experience. - 

Thankyou Awesome Asian Spa for a wonderful experience. I booked them and gave a surprise to my mother on her 50th birthday. Honestly, she loved it and seeing her happy made me happy too. - 
The therapists at Awesome Asian Massage are fantastic. Highly recommend for a relaxing and rejuvenating experience.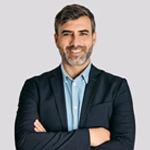 I've been to many massage places in Vegas, but Awesome Asian Massage stands out as the best.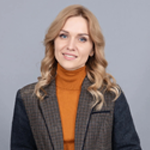 Had an incredible massage at Awesome Asian Massage. The therapists truly know what they're doing.